Rick and Morty are two characters who need little to no introduction. The iconic duo burst onto our TV screens midway through the 2010's and have become a pop-culture staple ever since. It was only a matter of time before a slot developer got its hands on them and that is exactly what Blueprint Gaming succeeded in doing. The wacky pair have been brought to life in a way that fans have never seen before in the Rick and Morty Megaways online slot game. So buckle up and prepare to head out for an adventure in this exciting and unique slot.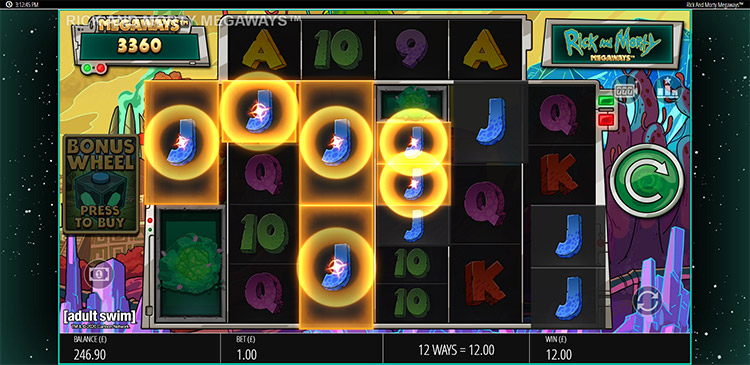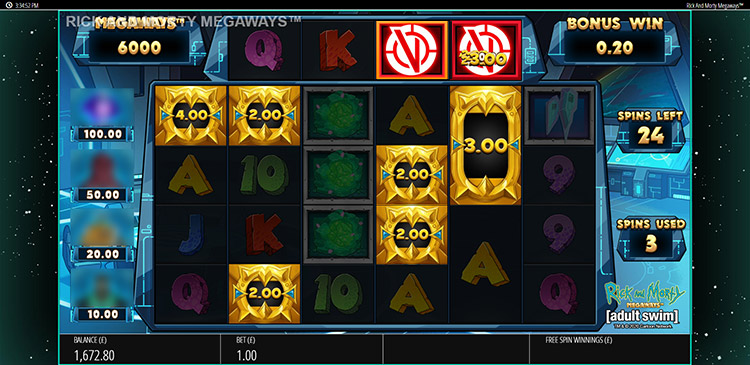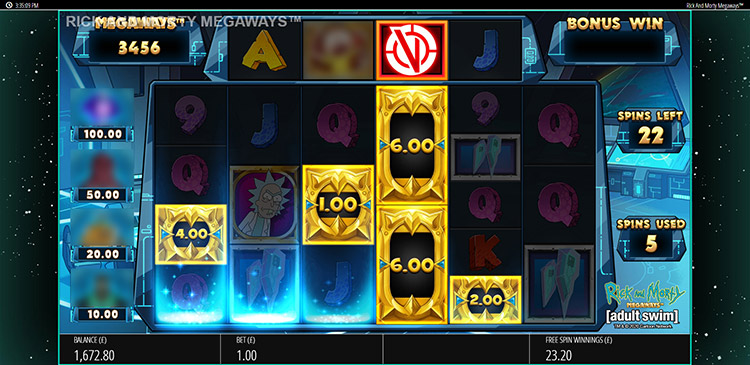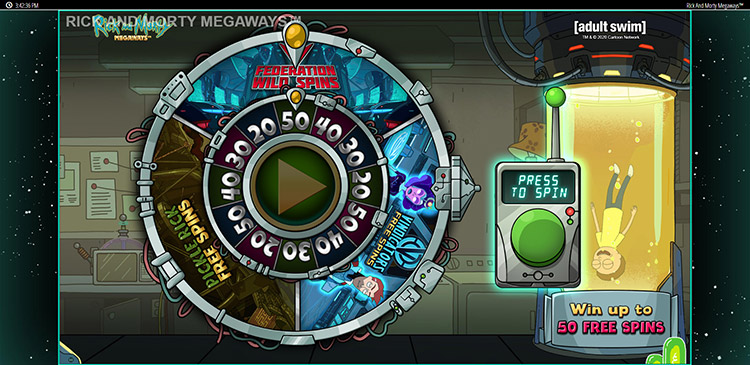 Rick and Morty Megaways Game Description
The Rick and Morty Megaways slot game gives us a new look at one of TV's most popular shows. It boasts stunning graphics that do an excellent job of recreating the anarchic fun of the hit series. It is not just an online slot that is happy to rely on the popularity of its source material though. The game comes loaded with different special features including a variety of different bonus spins rounds.
Staying true to the themes of the show, the slot is set on a distant planet, with purple rocks and a unique looking alien temple keeping you the company. Fans of the show will recognise plenty of the characters and the animations that appear on the screen, and the music is also taken directly from the show.
How to Play Rick and Morty Megaways Slot Online
Thankfully, you don't need to be a super-genius like Rick to master playing Rick and Morty Megaways. Blueprint has created a super-detailed slot that manages to be true to the original show and is easy to play for bettors.
To start your Rick and Morty Megaways slot game adventure, you will need to select your stake. This is done using the +/- located under the reels. The minimum that can be wagered in the game is £0.10 and the maximum is £10. Once you've done this, you can hit the spin reel and see what Rick and Morty have in store.
You will notice the game has a unique grid set-up. This is a result of the titular Megaways mechanic. The game has six reels, and each of them can have up to seven symbols on them. There is also a horizontal reel above reels 2-5, which displays symbols that can be added to the grid. The Megaways mechanic means that players can have up to 117,640 different ways to win on any given spin.
The Megaways mechanic also provides a cascading win mechanic. For this, whenever players land a winning combination on the reels, the winning symbols will disappear and more symbols will fall into their place. This will continue to happen providing winning combinations are landing.
There is also a selection of different special features available. If you like bonus spins, then you will love the variety in the Rick and Morty Megaways game. The Pickle Rick spins bonus adds a multiplier to the reels, the Vindicators bonus has a lock and spin element that can provide winning opportunities, and the mystery spins bonus can reward you up to 50 spins in one go!
Meet the Rick and Morty Megaways Characters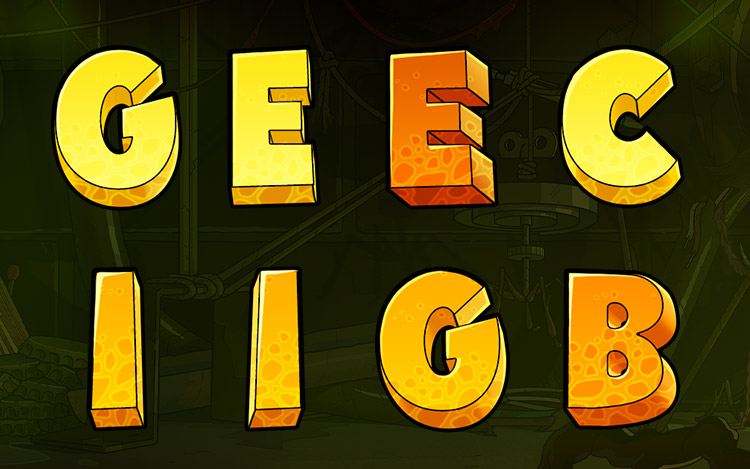 To say Rick and Morty have an uncommon grandfather grandson dynamic would be an understatement. Rick is a maniacal super-genius with a drink problem who likes to explore other planets and generally raise hell, while his grandson Morty is a dorky teen with a nervous disposition and a high-school crush. The latter is dragged from planet to planet by his grandad on mad-cap adventures, often running into cool and colourful characters along the way. The animated duo has gone on to become one of TV's most popular double acts and the Rick and Morty Megaways online slot sends them one of their most intriguing and enjoyable adventures yet.
Fans of the show will also be happy to see other familiar faces making an appearance. The Vindicators, the show's parody of the Avengers show up for the bonus spins round, while Noop-Noop, their poor forgotten sidekick also makes an appearance. The iconic Pickle Rick also shows up to provide some bonuses during the game.
Rick and Morty Megaways FAQ
What is the maximum bet for Rick and Morty Megaways?
The maximum bet is 10.
What is the minimum bet for Rick and Morty Megaways?
The minimum bet is 0.1.
Can I play Rick and Morty Megaways on mobile?
Yes, you can.
What is the RTP of Rick and Morty Megaways?
The RTP is 96.55%.
What is the biggest potential win for Rick and Morty Megaways?
The biggest potential win is 250000.
Rick and Morty Megaways Slot Game on Mega Casino
If you're looking for a game that will take you out of this world, then the Rick and Morty Megaways slot could be exactly what you've been looking for. The slot puts an entirely new spin on the much-loved characters, as well as providing players with plenty of big winning opportunities Those who love bonus spins feature are going to love what is on offer here, while fans of the TV show will love seeing their favourite characters brought to life in a whole new way. It is one of many great Megaways licensed products we have available here at Mega Casino.